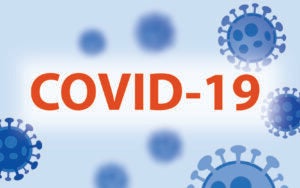 Coming Up in ELC:
Electives Begin
Session 1
Tuesday, June 15
11:00 am – 12:50 pm Texas Time
BeVocal Bystander Intervention Student Workshop
Join us to learn about bystander intervention. BeVocal is a university-wide initiative to promote the idea that individual Longhorns have the power to prevent high-risk behavior and harm.
Thursday, Jun 17
5:00 – 6:00 pm Texas Time
Zoom Link available on Canvas
Upcoming Social Events:
Talk Time
Practice your English conversation skills with native English speakers!
Tuesday, June 15
4:30 – 5:30 pm
On campus: CBA 4.330
Virtual: Zoom Link available on Canvas
South Congress Social
Join your friends in the ELC for a tour of the South Congress district.
Friday, June 18
4:30 – 6:00 pm
Take the #1 or the 801 bus from UT West Mall (SB) to SOCO Station (SB) on the corner of South Congress and Monroe.

COVID-19 Updates:
This section contains information about COVID-19 that we believe is most important for you to know. We understand this is a lot of information and some of it is complicated and confusing. Our staff is here to answer any questions you have, please send an email to elc@austin.utexas.edu or message us on WhatsApp at 512-471-2480.
Testing
If you have been exposed to COVID-19 or are experiencing COVID-19 symptoms, please get tested, self-isolate, or self-quarantine as appropriate. See guidelines in this exposure action chart. 
Scheduling your appointment:
If you have COVID-19 symptoms, schedule a Telehealth appointment with a UHS provider through the MyUHS patient portal by clicking "Schedule a UHS Appointment or a COVID-19 Test" or by calling either of the following from 8am to 5pm on weekdays:

UHS Appointment Line – (512) 471-4955
UHS Nurse Advice Line – (512) 475-6877

If you login to the website, but are unable to make an appointment, please call the UHS Billing and Insurance Office at 512-475-8394. Let them know you are an ESL student with the English Language Center.
Proactive Community Testing
Getting tested, even when you feel healthy, helps UT monitor and respond to COVID-19 and contributes significantly to slowing the spread of COVID-19 in our community. We encourage faculty and students, particularly those that are on campus, to participate in proactive community testing on campus. To qualify for this test, you must not have any symptoms of COVID-19. CLICK HERE to learn more and to schedule an appointment. 
Reporting a Positive Test Result
If you test positive for COVID-19, please contact UT Austin's Behavior Concerns Advice Line by calling 512-232-5050 to report your test result. Students will not get in trouble for testing positive.
If you are in F-1 status and will miss classes, please send a copy of your test results to us at elc@austin.utexas.edu. We will keep your diagnosis private, but will keep this documentation on file to help ensure that you maintain your immigration status.
Vaccine Information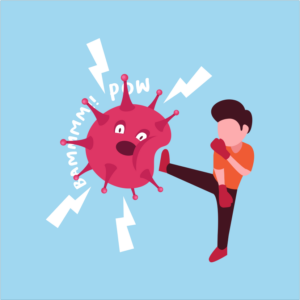 According to the CDC, if you are fully vaccinated, you can resume activities that you did prior to the pandemic. Fully vaccinated people can resume activities without wearing a mask or physically distancing, except where required.
In general, people are considered fully vaccinated 2 weeks after their second dose in a 2-dose series, such as the Pfizer or Moderna vaccines, or 2 weeks after a single-dose vaccine, such as Johnson & Johnson's Janssen vaccine
If you don't meet these requirements, regardless of your age, you are NOT fully vaccinated. It is recommended that you continue taking all precautions until you are fully vaccinated.
Masks are optional inside university buildings and outdoors. For individuals who are not fully vaccinated or have weakened immune systems, masking and social distancing are optional but recommended.