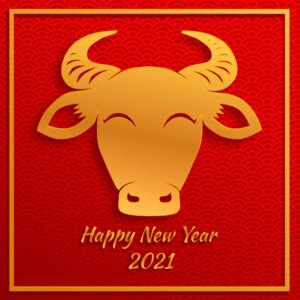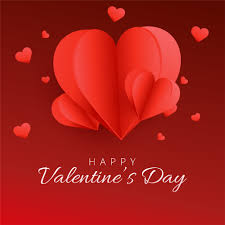 Coming Up in ELC:
Undergrad Admissions Info Session
Get Important ELC Notifications
3 different ways to sign up!
Push notifications on your smartphone- Go to rmd.at/utenglish, follow instructions to download Remind app.
Text notifications on your cellphone- Text the message "@utenglish" to the number 81010 or (619) 618-2041.
Email notifications- Go to rmd.at/utenglish, sign up for email notifications.
Upcoming Social Events:
Talk Time
Bingo Social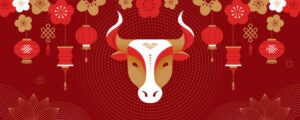 Lunar New Year
Also known as the Spring Festival and Chinese New Year, it celebrates the beginning of a new year on the traditional Chinese calendar. It is celebrated all around Asia, including Korea, Vietnam, Japan, Singapore, and other countries. Friday, February 12 is the first day of the new year. Celebrations start on New Year's Eve and will last until the Lantern Festival on Friday, February 26. 2021 is the year of the Ox, which signifies the positive characteristics of hard work and honesty.
Traditions associated with Lunar New Year:
Upside-down fu characters: "You will commonly see a calligraphy character on a square of red paper, hung in a diamond shape. The character, 福 [fú], which means good luck, is hung upside down for Lunar New Year. Through this bit of pictorial wordplay, the symbol effectively means that good luck is arriving or pouring down on you."
Red pockets (envelopes) full of money: "They are traditionally gifted from a parent to children, or really anyone who's unmarried. The custom arose out of a tradition of using coins as a gift to ward off evil spirits."
Firecrackers: "Firecrackers and fireworks are often set off throughout Lunar New Year, both to ward off an ancient monster called Nian, and because it's become a raucous way to celebrate. It's common to see families shooting off the equally festive, and non-fiery, confetti cannons."
Source: https://www.oprahmag.com/life/a34892893/what-is-lunar-new-year-festival/
Chinese New Year Performances

Valentine's Day
Also called St. Valentine's Day, this is a holiday for couples to express romantic love, and increasingly for friends and relatives to share affection with gifts or cards. It is always celebrated on February 14. "Traditional gifts include candy and flowers, particularly red roses, a symbol of beauty and love." This holiday has been popular in English-speaking countries like the UK, Canada, and the US for hundreds of years, but is now popular around the world. Many children in the US exchange Valentine's cards and candy with classmates.
In years past, many couples would celebrate by eating at a romantic restaurant or spending a romantic night away at a hotel out of town. As with everything, the coronavirus pandemic has changed many people's plans. Here are a few suggestions on how to safely celebrate Valentine's Day this year: