Upcoming Social Events:
Talk Time
Practice your English conversation skills with native English speakers!
Tuesday, October 5
4:30 – 5:30 pm
On Zoom: Link on Canvas calendar!
In Person: PAR 208
PALS Fall Kick-Off
Learn all about PALS Language Circles, play human bingo, practice greetings in different languages, and eat pizza!
Tuesday, October 5
6:00 – 7:00 pm
Texas Union (UNB) – Patio, 2308 Whitis Ave.
Happy Hour Social at Cain & Abel's
Join your friends in the ELC for a fun happy hour social at Cain & Abel's restaurant.
Thursday, October 7
4:30 – 6:00 pm
Cain & Abel's, 2313 Rio Grande St.
Blanton Museum of Art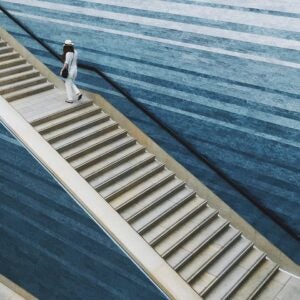 Contains 19,000 works in the collection, the Blanton showcases art from across the ages, from ancient Greek pottery to abstract expressionism.
Ellsworth Kelly's Austin, 2,715-square-foot stone building with luminous colored glass windows, a totemic wood sculpture, and fourteen black and white marble panels.
Admission is FREE with your UT ID!
Hours:

Wednesday-Saturday: 10 am – 5 pm
Sunday: 1 pm – 5 pm
Monday and Tuesday: Closed

Located at 200 E Martin Luther King Jr Blvd.
The museum grounds are under construction, but they are still open! The entrance is on Brazos St.
Sedrick Huckaby exhibit is open until December 5.