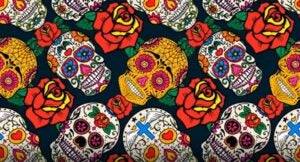 Coming Up in ELC:
Scholarship Application: Spring 2022
Application available online HERE
Submission Deadline: Monday, November 15 @ 5:00 pm Texas Time

Two (2) scholarships are typically awarded: one for AEP

 and one for ELP

Award will cover 

$2500

 towards 

int

ensive tuition for the Spring 

2022

(15

–

week

) 

session in either AEP or ELP.
Continuing Student Applications
For Spring 2022
Application available online HERE
We would love to see you again!
Upcoming Social Events:
Talk Time
Practice your English conversation skills with native English speakers!
Tuesday, November 2
4:30 – 5:30 pm
On Zoom: Link on Canvas calendar!
In Person: PAR 208
Game Night Social 
Join your friends in the ELC to play classic games!
Thursday, November 4
4:30 – 5:30 pm
In Person: JES A209A
International Open Mic Night at the Cactus Café
ELC students are invited to this social event hosted by Texas Global's International Student and Scholar Services (ISSS) for International Education Week 2021.
ISSS is seeking talented musicians, poets, and singer-songwriters to sign up for a special edition of Open Mic Night at the historic Cactus Café, to be held the evening of Monday, Nov. 15, 2021.
Then sign up online HERE!
Deadline to sign up: Wednesday, November 3
Sign up to perform at International Open Mic Night on Nov. 15

If you are:

An international student or scholar
A U.S. student or scholar with a passion for building a global community at UT

And you want to:

Perform an internationally themed song or poem (non-English performances welcome!)
Bring your own instrument(s)
Perform one song or poem that is 5 minutes or less in duration
Perform solo or with a friend (2 people max)
Día de los Muertos
What is Día de los Muertos?
According to Austin's Mexic-Arte Museum, "Celebrated by Mexicans and Mexican Americans alike, as well as others in Latin America, Día de los Muertos/Day of the Dead is an important religious and cultural event that synthesizes pre-Columbian traditions and Catholic Church practices. Originating in ancient Mexico, the annual celebration is increasingly observed in the United States as part of contemporary Latinx popular culture. Day of the Dead blends indigenous religious and cultural rituals with customs surrounding the Catholic holy days: 
November 1: All Saints' Day (prayers said to saints and martyrs)
November 1: Día de los Angelitos (Day of the Little Angels, dedicated to souls of deceased children)
November 2: All Souls' Day (prayers and offerings made to deceased relatives and friends, especially for souls in Purgatory)
During this yearly event, cemeteries are cleaned. Home and public altars or ofrendas (offerings) are built to honor the dead, who they attract with food, drink, candles, incense, marigold flowers, and objects once favored in their lives."
Who is la Catrina? Why do people paint their face like skeletons?
The original image was created by artist Jose Guadalupe Posada in Mexico City in right before the Mexican Revolution. The Catrina is a well-dressed skeleton that pokes fun at the brevity of life, the futility of materialism, and is a commentary on both death impersonated and a historical embrace of the life/ death cycle that started in ancient Mexico.

The Mexic-Arte Museum of Austin: Viva la Vida Festival
There will be no parade this year, but you can choose two ways of experiencing the celebration: virtually or in-person.
Virtual:
Parade/Procession Videos
Virtual Exhibition Tour – Los Pueblos Originarios – Honoring the Dead – Continuing Traditions, Photos by Mary J. Andrade Exhibition
Dia de los Muertos Art Activities and Education Guide
Delicias: Day of the Dead recipes
Mariposa Plaza: Delicias at Museum
Xantolo: Day of the Dead Celebration with Music, Performances, and Storytelling
View online: HERE
In-Person:
Location: Mexic-Arte Museum, 419 Congress Avenue
Saturday, October 30th
10:00 am – 5:00 pm
Admission:

$4 for Students museum entrance
Sidewalk and outdoor activities are Free
Visit the Museum's Visit webpage for more info on admission

Día de los Muertos Open House:

Presented in conjunction with our current exhibitions:
Parade Props – Display of large parade props are called Mojigangas – including La Catrina and others, Bike Zoo Butterflies, and more!
Free Pan de Muerto (first 200 with admission)
Augmented Mural of Día de los Muertos Ofrenda located on Museum's north facing wall (Congress Ave and 5th St)
Free Papel Picado Art Kits for Children (kids must be present)
Austin's Mexican American Cultural Center:
Emma S Barrientos Mexican American Cultural Center will host a Day of the Dead festival featuring lowriders, communal altars, a butterfly release, food trucks, with live music, and dance performances by more than 10 groups!
Monday and Tuesday, November 1 & 2
5:00 pm – 9:00 pm
FREE!
This is a City of Austin event, so masks are REQUIRED.
UT Campus-Wide Ofrenda:
Latino Studies at UT invites you to participate in their campus-wide Dia de los Muertos Ofrenda, hot chocolate, and pan dulce!
They are also hosting a Toe Tag Workshop with the Humanities Institute for Hostile Terrain 94, a participatory art project organized by the Undocumented Migration Project. The exhibition is composed of more than 3,000 individually handwritten toe tags that represent migrants who have died trying to cross the Sonoran Desert from the mid-1990s up to the present, geo-located onto a wall-sized map of the Mexico-Arizona border. Participants in this workshop will complete one or more toe tags that memorialize those who lost their lives.
MACC:

Día De Los Muertos
Día de los Muertos is a holiday when Latin Americans honor their loved ones who have passed through food, music, and storytelling.
E+E's MACC invites you to celebrate Día de los Muertos!

They will have free food, activities, and competitions inspired by the event: a sugar skull decorating contest, and a Catrina building contest with prizes!

Tuesday, November 2

6:00 pm – 8:00 pm

William C. Powers Student Activity Center

(WCP) Ballroom 2.410