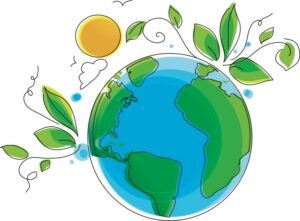 Coming Up in ELC:
Scholarship Application: Summer 2022
Application available online HERE
Submission Deadline: Monday, April 18 at 5 p.m.

Two (2) scholarships are typically awarded: one for AEP

 and one for ELP

Award will cover 

$1,700

 towards 

int

ensive tuition for the Summer I 

2022 

(10

–

week

) 

session in either AEP or ELP.
Final Reception: TALENT SHOW
Thursday, May 5
5:30 pm – 7:00 pm
William C. Powers Student Activity Center – Ballroom (WCP 2.410/2.412) 
Winners of the spring 2022 scholarship will be announced!
Each semester, our final reception features a talent show.
Past shows have included:

songs- Karaoke style or musical instruments! 
dances
martial arts demonstrations
poems in many languages
international fashion shows
skits and comedy

Don't feel shy! Grab your friends and classmates to help you out!
We will also put together a slide show of photos from throughout the fall. Please share your pictures here to add them to the show!
When you've decided what you'll perform, send me an email so that we can add you to the program and coordinate your audio and video needs.
We can't wait to hear what you have planned! 
Continuing Student Applications
For Summer 2022
Application available onlineHERE
We would love to see you again!
Upcoming Social Events:
Talk Time
Practice your English conversation skills with native English speakers!
Tuesday, April 19
4:30-5:30 p.m.
In Person: BEN 1.108
Game Night Social
Join your friends in the ELC to play classic games!
Friday, April 22
3:45 – 5:00 pm
UPDATED LOCATION: PAR 101

Earth Day
Earth Day is an annual event to show support for environmental protection. The first event was held on April 22, 1970. Earth Day is now celebrated all over the world and coordinated by EARTHDAY.ORG
Take a green tour of UT
"This self-guided walking tour of sustainability at The University of Texas at Austin should take about 50 minutes and covers a bit more than two miles."
Make Your Own Terrarium
"Flex your green thumb on Earth Day by participating in this step-by-step tutorial on how to build a terrarium with marimo moss. We'll provide the supplies, along with tips and tricks to make a beautiful, personalized creation that you'll get to take home."
Friday, April 22
12 p.m – 2 p.m.
Burnt Orange & Green Fair
Thursday April 21
1 to 4 p.m.
UT East Mall
Walking Waller Creek 
This self-guided walking tour of Waller Creek explores the urban stream and ecosystem that bisects The University of Texas at Austin.
Learn about sustainable gardening on the UT campus, rainwater collection, native plants and wildlife, and so much more!
The tour is 1.9 miles long (about 1 hour)
Print this map!
Practice your English listening skills by listening to the tour narrated by staff!