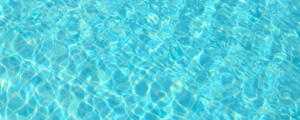 Coming Up in ELC:
Final Reception: TALENT SHOW
Thursday, May 5
5:30 pm – 7:00 pm
William C. Powers Student Activity Center – Ballroom (WCP 2.410/2.412) 
Winners of the spring 2022 scholarships will be announced!
Dinner will be served.
Each semester, our final reception features a talent show.
Past shows have included:

songs- Karaoke style or musical instruments! 
dances
martial arts demonstrations
poems in many languages
international fashion shows
skits and comedy

Don't feel shy! Grab your friends and classmates to help you out!
We will also put together a slide show of photos from throughout the spring. Please share your pictures here to add them to the show!
When you've decided what you'll perform, send me an email so that we can add you to the program and coordinate your audio and video needs.
We can't wait to hear what you have planned! 
Last Day of Classes
Last Day of Spring 2022!
Friday, May 6
Continuing Student Applications
For Summer 2022
Application available onlineHERE
We would love to see you again!

Pools and Splash Pads in Austin
Austin is a wonderful place to live, but it does get HOT during the summer! Here are some ways to stay cool while you continue to explore UT and Austin this summer.
Activities:
Lap swimming
Leisure swimming
Water Basketball
Water Volleyball
 Complex Features:
Indoor Lap Pool
Indoor Leisure Pool
Outdoor Lap Pool
Outdoor Leisure Pool
Outdoor Event Pool
Outdoor Spa: 20 person capacity, 102-104 degrees
Deck space and lounging ledge
Hours:
Natatorium:
Monday – Friday: 6 – 9 am, 12 – 2 pm, 5 – 7 pm
Saturday & Sunday: 10 am – 2 pm.
Outdoor Lap Pool:
Monday – Thursday: 7 am – 10 pm
Friday: 7 am – 9 pm
Saturday & Sunday: 11 am – 8 pm
Outdoor Leisure Pool & Event Pool:
Monday – Friday: 11 am – 7 pm
Saturday & Sunday: 12 pm – 5 pm
RecSports Memebership:
Gregory Gym Aquatic Complex is a part of RecSports.
Membership to RecSports is not included in your ELC tuition.
You can purchase your membership online, linked here.
Reservations: Advance reservations are no longer required for the Outdoor Lap Pool or Natatorium. They are drop-in use only; on a first-come, first-served basis.
Natural spring-fed water.
It's COLD! 68-70 degrees Fahrenheit (20-21 degrees Celsius)
Federally protected habitat, which is home to the Barton Springs Salamander.
Hours: Guarded Swim – Tuesdays, Fridays, Saturdays, Sundays 8 am – 10 pm
Closed on Mondays, Wednesdays, and Thursdays
$5 entry
Hours:
Just one part of the larger Butler Metro Park (formerly Town Lake Metro Park). This fountain overlooks downtown Austin, and lights up beautifully at night!
Located super close to campus, the splash pad is at the southern most point of the newly renovated Pease Park at 1100 Kingsbury St.
Hours:
Open daily 8 am – 10 pm
Mid-May – Mid-September
Austin Parks and Recreation operates 45 public pools and splash pads. Find one near you!