Coming Up in ELC:
Continuing Student Applications
For Summer 2022
Application available onlineHERE
We would love to see you again!
Grade Packets
Spring 2022 final grades and certificates.
Available for pick-up at the ELC front desk

Friday, May 13 
Monday, May 16

8 am – 12 pm and 1 pm – 5 pm
The packets that are not picked up by Monday will be mailed to the local address we have on file for you.

Please email elc@austin.utexas.edu by Monday, May 16 by 16 if you want your packet mailed to another address.
Upcoming Social Events:

PALS Bowling Night
Say farewell to the Spring semester at the PALS Bowling night!
Friday, May, 13
5:00 p.m.
This is the last week of Language Circles. There are no Language Circles over the summer.
In-person at the Union Underground (UNB, 1.120)
Final Reception Highlight Spring 2022
University Admits:
We congratulate all the ELC admits for University study for Fall 2022. We are very proud of you for meeting your goal!
Saad Alabbasi (Saudi Arabia, AEP) Master of Science in Geology at University of Houston. Houston, Texas.
Marwan Almazroy (Saudi Arabia SABIC Foundation program) Bachelor of Science in Electrical Engineering at University of Wisconsin-Madison;  University of California, Davis; and . Northeastern University (MA, Boston).
Khalid Azzabin (Saudi Arabia, SABIC Foundation Year, ELP) Bachelor of Science in Electrical Engineering at The Ohio State University (Columbus, OH) and University of California, Irvine (Irvine, CA).
Adriana Barrera (Mexico, AEP & ELP) Master of Interior Design at University of Texas at Austin and Master of Architecture at the University of Houston.
Abdulrahman Binsalamah (Saudi Arabia, ELP) Master of Laws (LLM) at University of California, Davis.
Bliss Jungo (Angola, ELP) Bachelor of Science in Computer Science at St. Edwards University, Austin, Texas, with a Merit Scholarship.
Seongyong Kim (South Korea, AEP) PhD in Mathematics at University of Delaware, Newark, Delaware.
Daniela Lizarazo (Colombia,  AEP & ELP) Master in Information Studies at University of Texas at Austin.
Vaiva Paulauskaite (Lithuania, AEP & ELP) Associate Degree in Fashion Merchandising at Austin Community College.
Keiko Suyama (Japan, AEP & ELP) Master of Education (M. Ed) in Student Affairs in Higher Education Program at Texas State University, San Marcos.
Scholarship Winners:
Congratulations to our two scholarship winners!
Yeojin Choi from South Korea
Teachers said: "She is an ideal student in every way. In addition to conscientiously completing all assignments, she works well with all classmates and brings her knowledge of English and bright energy to pair and group work. I'm especially impressed by students who push themselves beyond their comfort zone to be active in class, and I've witness this student do just that on numerous occasions."
David Espino Hernandez from Mexico
Teachers said: "He is one of the most impressive students I've had in a long time. He is responsible, respectful, and successful… as a result of his diligent studies and incredible work ethic, he's made huge progress in his English skills. To top it all off, he's just a really fun guy. He jokes with his classmates and makes learning English so enjoyable for everyone. "
Photos and Videos:
I took photos during the reception! Here are some of the highlights!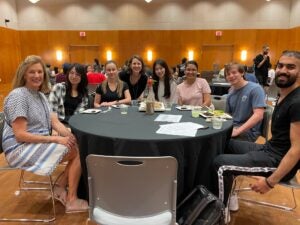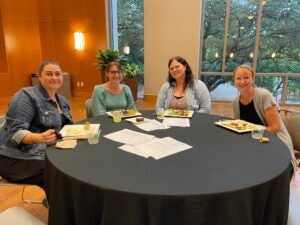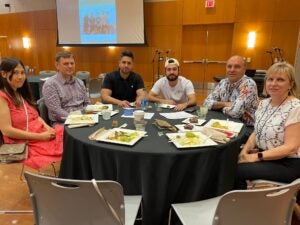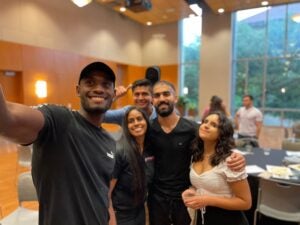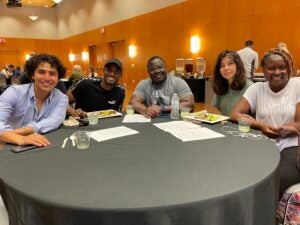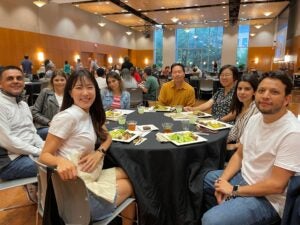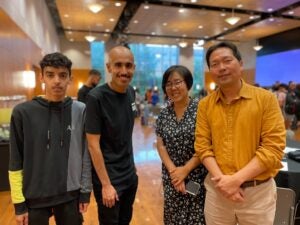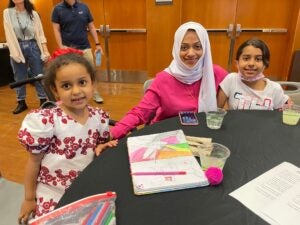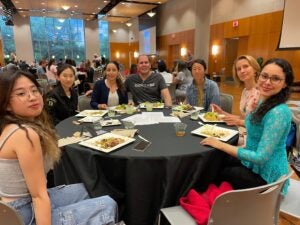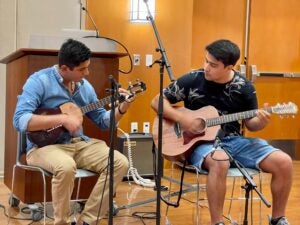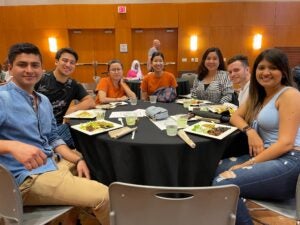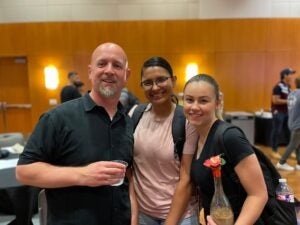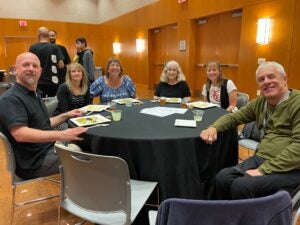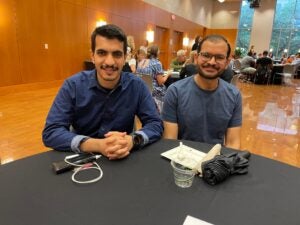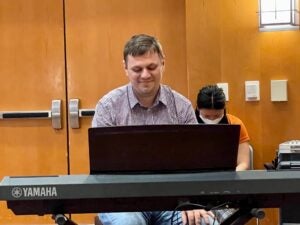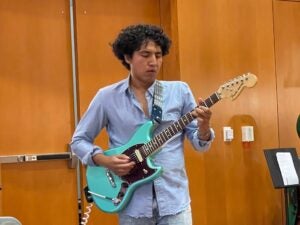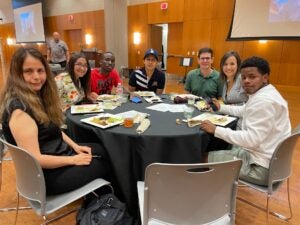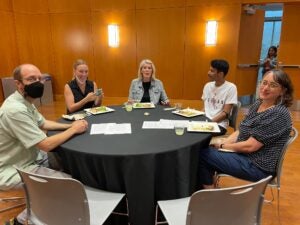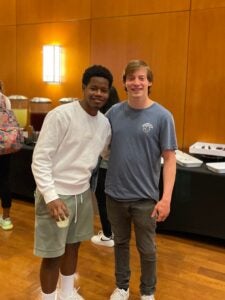 Have a safe and happy summer, everyone!