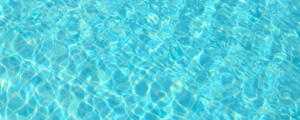 Coming Up in ELC:
Electives Begin
Tuesday, June 14
11:00 am – 12:50 pm
Upcoming Social Events:
Talk Time
Practice your English conversation skills with native English speakers!
Tuesday, June 14
4:30 – 5:30 pm
In Person: PAR 101
Gregory Gym Tour
Join your friends and classmates for a fun tour of the Gregory Gym, Recreational Sports facilities, and the Aquatic Complex!
Wednesday, June 15
4:00 – 5:00 pm (arrive early!)
In Person: GRE 
Meet in Gregory Gym lobby, look for the entrance in the shade under the trees (like this picture).
You must bring your UT ID card! 
Sign up HERE!
Blues on the Green
Blues on the Green is a FREE annual concert series and summer tradition in Austin!
Tuesday, June 14
Starting at 7:00 pm

Lineup: Sir Woman, Zach Person, Sneaky Peaches and the Fuzz.

Wednesday, June 15
Starting at 7:00 pm

Lineup: Grupo Fantasma with Colombian Gaita All-Stars, Amalia Mondragon, Trevor Nealon, Kalu James, Tomar Williams, Gina Chavez, Third Root and Money Chicha will be opening.

Located at Zilker Park (2100 Barton Springs Road)
Check out this website for advice on how to get there, try taking the bus instead of parking!
The Blues on the Green stage will be on the east end of Zilker Park where Lou Neff Road wraps around (similar to the location of the main ACL stage.)
The music starts at 7:00 pm! Get there early to get a good spot and enjoy Zilker Park.
What to bring? Water, blankets, lawn chairs, dogs on leashes, children.
What NOT to bring? Glass, alcohol, weapons and Styrofoam. Smoking is also prohibited in the park.
Food, water, and non-alcoholic beverages will be available from vendors.

Pools and Splash Pads in Austin
Austin is a wonderful place to live, but it does get HOT during the summer! Here are some ways to stay cool while you explore UT and Austin this summer.
Activities:
Lap swimming
Leisure swimming
Water Basketball
Water Volleyball
 Complex Features:
Indoor Lap Pool
Indoor Leisure Pool
Outdoor Lap Pool
Outdoor Leisure Pool
Outdoor Event Pool
Outdoor Spa: 20 person capacity, 102-104 degrees
Deck space and lounging ledge
Hours:
Natatorium:
Monday – Friday: 6 – 9 am, 12 – 2 pm, 5 – 7 pm
Saturday & Sunday: 10 am – 2 pm.
**Temporarily expanded hours this Saturday and Sunday, June 11 & 12: 10 am – 5 pm.

Outdoor Lap Pool:
Monday – Friday: 9 am – 9 pm
Saturday & Sunday: 11 am – 5 pm
Outdoor Leisure Pool:
Monday – Friday: 12 am – 6 pm
Saturday & Sunday: 12 pm – 5 pm
RecSports Memebership:
Gregory Gym Aquatic Complex is a part of RecSports.
Membership to RecSports is not included in your ELC tuition.
You can purchase your membership online, linked here.
$26 a month!
Natural spring-fed water.
It's COLD! 68-70 degrees Fahrenheit (20-21 degrees Celsius)
Federally protected habitat, which is home to the Barton Springs Salamander.
Hours: Guarded Swim – Every day except Thursday: 8 am – 10 pm
Thursday – closed 9 am – 7 pm. Open Guarded Swim from 7 pm – 10 pm.
$5 entry
Hours:
Just one part of the larger Butler Metro Park (formerly Town Lake Metro Park). This fountain overlooks downtown Austin, and lights up beautifully at night!
Located super close to campus, the splash pad is at the southern most point of the newly renovated Pease Park at 1100 Kingsbury St.
Hours:
Open daily 8 am – 10 pm
Mid-May – Mid-September
Austin Parks and Recreation operates 45 public pools and splash pads. Find one near you!