Coming Up in ELC:
No Classes on July 4 
Monday, July 4 is a national holiday celebrating US Independence Day.
Regularly scheduled classes on Tuesday, July 5.
Scholarship Application: Fall 2022
Application available online HERE
Submission Deadline: Monday, July 18 at 5 p.m.

Two (2) scholarships are typically awarded: one for AEP

 and one for ELP

Award will cover 

$2,500

 towards 

int

ensive tuition for the Fall

2022 

(15

–

week

) 

session in either AEP or ELP.
Continuing Student Applications
For Fall 2022
Application available onlineHERE
We would love to see you again!
Upcoming Social Events:
Talk Time
Practice your English conversation skills with native English speakers!
Tuesday, July 5
4:30 – 5:30 pm
In Person: PAR 101
BINGO, UNO & Cupcake Social
Join your friends and classmates in the ELC to play US-style BINGO and UNO with rules from around the world.
We will also celebrate Summer birthdays in the ELC community. There will be cupcakes and fresh fruit to bring extra joy!
Thursday, July 7
12:45 – 1:45 pm
In Person: CBA 3.304, Events Room by the Atrium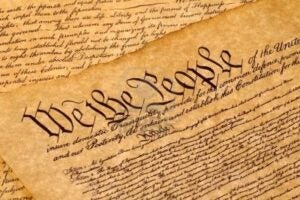 Independence Day
The Fourth of July
Americans celebrate the signing of the Declaration of Independence from Great Britain in 1776.

Many Americans traditionally celebrate by spending time with family and friends, cooking outdoors on grills, and watching fireworks displays.
Austin Symphony July 4th Concert & Fireworks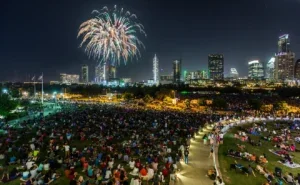 Austin Symphony July 4th Concert & Fireworks is back!
Spend this Independence Day with your family and friends, decked out in red, white and blue.
Head down to Vic Mathias Shores (formerly Auditorium Shores) for an amazing event complete with a fireworks display over the city skyline backed by the Austin Symphony Orchestra playing patriotic classics.
The festivities begin at 8 p.m., followed by "mile-high" fireworks.
The event is free and open to the public.
Plan ahead! There will be many thousands of people out watching the fireworks display. Please visit the Austin Symphony website and click "learn more" to find out what to prepare for and how to get there.
You can also consider viewing the fireworks from another (less populated) location. View this article, linked here, for suggestions.