Welcome Spring 2023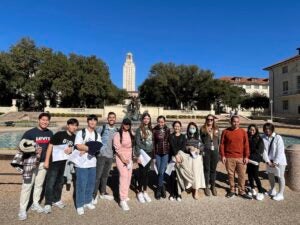 Coming Up in ELC:
1st Week of Classes:
Schedule
MWF – Texas Time
9:00 am – 10:30 am
11:00 am – 12:30 pm
2:00 pm – 3:30 pm
TTH – Texas Time
8:30 am – 10:45 am (AEP)
2:00 pm – 4:15 pm (ELP)
Applying to Graduate School Info. Session: 
Join and learn about the graduate school application process at U.T. and other U.S. universities!

Thursday, January 12
11:30 am – 1:00 pm
2400 Nueces St.
Upcoming Social Events:
"Would You Rather…?" & Cupcakes!

Join your friends and classmates in the ELC to play this hilarious question-based party game! Grab a delicious cupcake while you're there!
Friday, January 13
12:30 – 1:45 pm

Blanton Museum of Art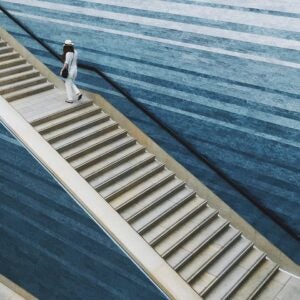 Containing over 21,000 works in its permanent collection, the Blanton Museum of Art showcases art from across the ages, from ancient Greek pottery to abstract expressionism.
Ellsworth Kelly's Austin, 2,715-square-foot stone building with luminous colored glass windows, a totemic wood sculpture, and fourteen black and white marble panels.
Admission is FREE with your UT ID!
Hours:

Wednesday-Saturday: 10 am – 5 pm
Sunday: 1 pm – 5 pm
Monday and Tuesday: Closed

Located at 200 E Martin Luther King Jr Blvd.
The museum grounds are under construction, but they are still open! The entrance is on Brazos St. See Map