Upcoming Social Events:
Talk Time
Gregory Gym Tour
COVID-19 Safety
UT aligned its masking guidance with the Centers for Disease Control and Prevention. People may choose to mask at any time, for any reason, and individuals who are immunocompromised or at high risk should continue to take precautions.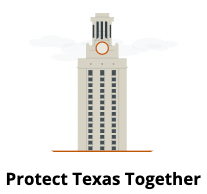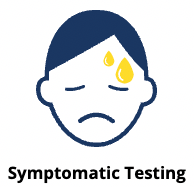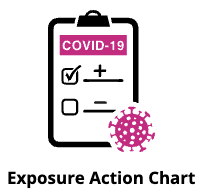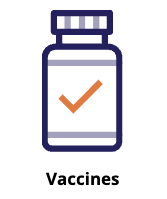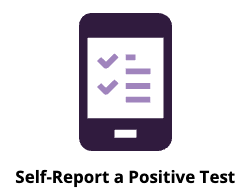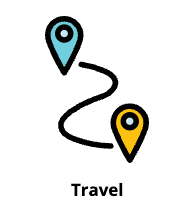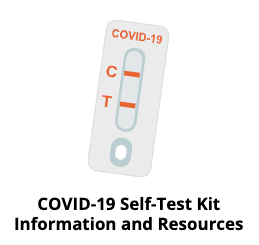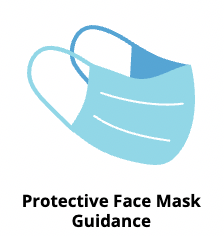 Moderate Symptoms
Your health and safety are our priority. Stay home if you have mild-to-moderate symptoms of COVID-19 or if you have been exposed to the virus. Symptoms are similar to the common cold and may include:
Fever
Cough
Difficulty breathing or shortness of breath
Chills
Repeated shaking with chills
Muscle pain
Headache
Sore throat
New loss of taste or smell
Testing
Students, please contact University Health Services.
Scheduling your appointment by calling 512-471-4955
Location and Hours of Operation

100 West Dean Keeton Street
Monday-Friday, 8 a.m. to 5 p.m.
COVID-19 Self-Test Kits 

A limited supply are available for all current ELC students for free at the ELC front desk. 

Monday – Friday, 8 a.m. to 12 p.m. and 1 – 5 p.m.

The university has discontinued COVID-19 self-test kit distribution as the current supply is exhausted.
If you got a positive test result and need further guidance:
Vaccines
Authorized COVID-19 vaccines are effective at preventing COVID-19 disease, especially severe illness and death. To protect yourself and others from COVID-19, we encourage all UT community members to get vaccinated.
Are you up to date with your vaccinations? See the CDC website for guidance.
COVID-19 vaccination appointments, including booster doses, are open to members of the UT community.
University Health Services

100 W. Dean Keeton
By appointment only.
Schedule your appointment by calling 512-471-4955.
Open to all UT students, faculty, and staff.
How to Use UT Student Health Insurance
Always keep your insurance card with you and present it when you seek medical care. You will only be required to pay your part of the medical bill with insurance applied. The remaining balance will be billed directly to insurance by your medical provider. BlueCross/BlueShield of Texas is the provider for the AcademicBlue UT Student Health Insurance Plan.
Nurse Advice Lines:
Urgent Care Clinic:
Emergency Room: