Upcoming Social Events:
Talk Time
Practice your English conversation skills with native English speakers!
Tuesday, February 14
4:30 – 5:30 pm

Come join @utexasmacc and @utexascee for an afternoon of friendship, love, and fun! There will be music, food, and a bunch of fun activities for everyone! Come celebrate Amor y Amistad!
Wednesday, February 15
6:00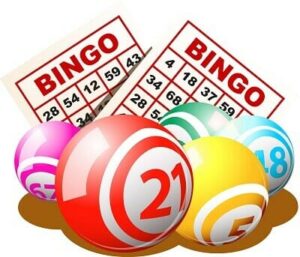 Bingo Social
Socialize with your friends in the ELC during this traditional American party game!
Thursday, February 16
4:30 – 5:30 pm
Valentine's Day in the US
Valentine's Day has been celebrated for centuries around the world. Each country has developed their own traditions. "Americans celebrate Valentine's Day each year on February 14th by sending cards or letters, giving gifts such as chocolate or flowers, and having meals in restaurants." (americanenglish.state.gov)
Gifts:
Valentine's Day in the US is primarily for your romantic partner, but it is also a day to show love to your friends and family. Americans will give different gifts depending on the type of relationship. A bouquet of flowers is a lovely way to share your love. You can give flowers to your friends, but roses are reserved for your romantic partner. Chocolates are another common gift to celebrate Valentine's Day. You can give these to your friends or your romantic interest. Some people in long term romantic relationships may give nicer, more expensive gifts like jewelry or cologne. It is common for people of all genders to reciprocally exchange gifts. However, it is important to note that there are many people with different backgrounds in the US. Some Americans may focus their celebrations and gift giving more towards women.
Greeting Cards:

To Americans, the Valentine's Day holiday is synonymous with the greeting cards known simply as "valentines!" "School children often exchange Valentine cards and candy with their classmates. Sometimes students make their own Valentine cards in class, which are usually decorated with images of hearts, red roses, or Cupid. A short and sweet message, such as the following well-known rhyme often appears on the card: Roses are red, Violets are blue, Sugar is sweet, And so are you!" (americanenglish.state.gov)  Some people buy very fancy and ornate "valentines." Other people will make their own homemade cards. What matters the most to American's is how sincere the message of love is inside the card.
Romantic Dinners: 
Typically, Americans in relationships will either prepare a special meal at home or "take each other out" to have dinner at a nice restaurant. Valentine's Day is one of the busiest days of the year for restaurants. Many restaurants have a special menu for couples to celebrate Valentine's Day. If you plan to have a romantic dinner with your partner at a popular restaurant, you may need to make a reservation in advance. Americans may make a special dinner at home for their romantic partner by preparing their favorite meal or an elaborate meal. Playing nice music and having lots of candles will make it more romantic. Just like with the cards, for most Americans it is the sentiment and sincere expression of love between couples that matters the most.