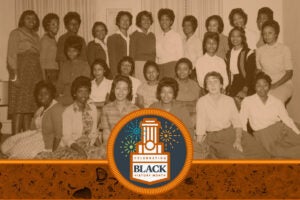 Coming Up in ELC:
Presidents' Day
Regular classes
UT Austin and ELC will be open
Monday, February 20
The third Monday in February each year is celebrated as Presidents' Day, which originally celebrated the birthdays of George Washington and Abraham Lincoln. Now, Presidents' Day is a US federal holiday celebrating all US presidents.
Session 1 Electives End
Last day of session 1 electives
Thursday, February 23
11:00 – 12:50 pm
Upcoming Social Events:
Talk Time
Practice your English conversation skills with native English speakers!
Tuesday, February 21
4:30 – 5:30 pm
Bowling & Games Social
Join your friends and classmates in the ELC for fun playing bowling and other games.
Bring your UT ID and socks if you want to bowl.
Friday, February 24
3:30 – 5:30 pm
Celebrating Black History Month
"Black History Month is an annual celebration of achievements by African Americans and a time for recognizing their central role in U.S. history." (history.com)
"Black History Month is an important time to reflect on our past and celebrate our present. From the Precursors who paved the way for integration on the Forty Acres to the campus spaces that honor our community, learn more about and help us celebrate Black history at UT Austin." (news.utexas.edu)
Integration and the Precursors – 
Read about these history making UT Austin faculty and alumni who helped integrate our university.
The UT Press has pulled together a list that is reflective of their commitment to intersectional scholarship and the celebration and elevation of Black voices and stories.
There is a limited time discount for these recommended titles in ebook, expiring February 28, 2023. Use the code UTXAAIHS for 50% off ebooks. The 30% discount for print books is their standing discount for the African American Intellectual History Society and does not expire.
UT Press is also offering Dr. Leonard Moore's book Teaching Black History to White People as a free ebook download. Enter code UTXBHM during checkout to read Dr. Moore's provocative and urgently needed text without charge.
"Through the preservation and exhibition of African American material culture, history, and aesthetic expression, the Carver Museum works to create a space where the global contributions of all Black people are celebrated. We accomplish this by telling stories about our local community and connecting those histories to larger narratives about Blackness." (austintexas.gov)
"Here at the Carver, we celebrate Black History all year, but we're shining our brightest in February for our community. From African Drumming workshops to Black History Month Kid's Day, Carver Museum ATX is the place to celebrate Black History in Austin! Tap in to learn about all the exciting happenings all month long." (austintexas.gov)
Core Exhibit: The African-American Presence in 19th Century Texas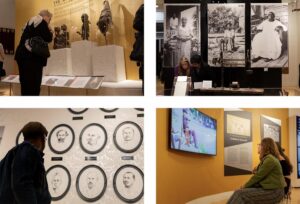 "Presence succeeds the previous exhibit, Juneteenth: a Celebration of Freedom (installed in 2005), and highlights the transition from African civilizations, to bonded servitude, to a precious but ever so fragile freedom in the United States of America. The exhibit is structured to grow over time in response to ongoing research. Presence was built to evolve, just as Africans Americans have for generations." (asutintexas.gov)
Admission is free!
Hours:

Monday, Tuesday, Wednesday, Friday: 10-6
Thursday: 10-9
Saturday: 10-4
Sunday: closed