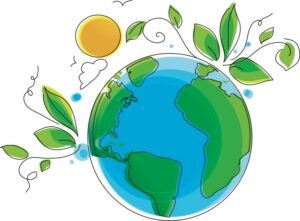 Coming Up in ELC:
Final Reception: TALENT SHOW
Monday, April 24
5:30 pm – 7:00 pm
WCP Student Activity Center – Ballroom (WCP 2.410/2.412) 
We have a nice program prepared for you. Several of your classmates, teachers, and staff will perform!
We will announce winners of the Summer 2023 scholarship!
We are also putting together a slide show of photos from throughout the semester.
Please share your pictures here to add them to the show!
Dinner will be served.
Continuing Student Applications
For Summer 2023
Application available online HERE
We would love to see you again!
Grade Packets
Final grades and certificates
Available for pick up at the ELC front desk

Friday, April 28
Monday, May 1

8 am – 12 pm & 1 – 5 pm
UT Tower (MAI) 110 Inner Campus Drive, Suite 7, Ground Floor – ask to speak to Jack
The packets that are not picked up by Monday, May 1 will be mailed to the local address we have on file for you.

Please email elc@austin.utexas.edu by Monday, May 1 by 5:00 pm if you want your packet mailed to another address.

Earth Day
Earth Day is an annual event to show support for environmental protection. The first event was held on April 22, 1970. Earth Day is now celebrated all over the world and coordinated by EARTHDAY.ORG
Take a green tour of UT
"This self-guided walking tour of sustainability at The University of Texas at Austin should take about 50 minutes and covers a bit more than two miles."
Walking Waller Creek 
This self-guided walking tour of Waller Creek explores the urban stream and ecosystem that bisects The University of Texas at Austin.
Learn about sustainable gardening on the UT campus, rainwater collection, native plants and wildlife, and so much more!
The tour is 1.9 miles long (about 1 hour)
Print this map!
You can practice your English listening skills by listening to the tour narrated by staff!
Earth Day Jubilee
The Trail Conservancy is hosting the first Earth Day Jubilee on the Ann and Roy Butler Hike and Bike Trail at Lady Bird Lake.
This is a free family friendly community event.
There will be live music, ecological talks, workshops, interactive activities, a market, food trucks, giveaways, and baby goats!
Saturday, April 22
10:00 am – 2:00 pm
International Shores at Lady Bird Lake, 1800 S. Lakeshore Blvd.
Earth Day ATX Festival
Earth Day ATX is the largest sustainability event in Central Texas.
There will be live music, dancing from Austin Samba and Great Promise for American Indians, panel discussions, a kids zone with lots of activities like bouncy houses and face painting, a walkthrough of the new Cap Metro Electric Bus, and an electric vehicle giveaway!
Saturday, April 22
12:00 pm – 5:00 pm
Huston-Tillotson University, 900 Chicon St.
Free event!