Coming Up in ELC:
No Classes Monday
Upcoming Social Events:
Talk Time
Boats on Barton
RecSports
You can join RecSports in-person or virtually. Either way, they will help you reach your goals!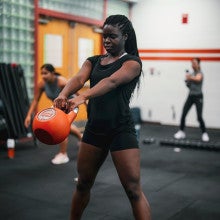 Stay Active with TeXercise:
RecSports offers RecSports members access to purchase a TeXercise All-Access Pass to participate in group exercise classes offered in-studio and virtually. Whether you'd like to join in the studio, from home, or both, there is an option for you!
TeXercise All-Access Pass Information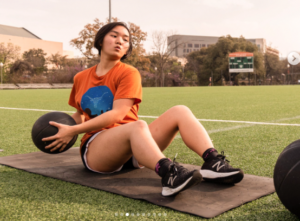 Other Services: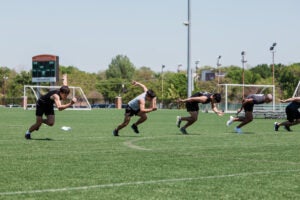 Intramural Sports- This program provides competitive and recreational sports leagues, tournaments and special events for all students, regardless of skill level. These activities foster leadership, sportsmanship, and education. Learn More.
Sport Clubs- Compete like a Longhorn! Each club offers students the opportunity to pursue a higher degree of participation with a group of individuals interested in the same sport. There are 40+ options! Learn More.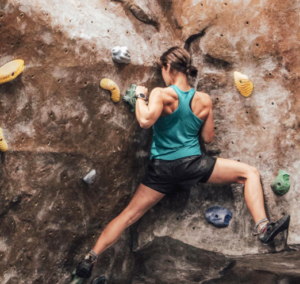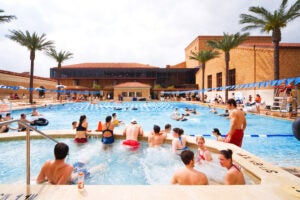 Climbing Wall- The Gregory Gym features 2,600 square feet of indoor rock climbing! Once you are a RecSports member, you are eligible to purchase a day or monthly pass to the Climbing Wall! Learn More.
Adventure Trips- The Adventure Trip program offers a variety of adventure trips each term that are crafted to help you get outside and try new activities. Our day, weekend, and extended trips are guided by fellow students and UT staff to help you safely explore a new destination, learn new skills, and experience the outdoors. Trips this semester include hiking, canoeing, caving, backpacking, surfing and paddleboarding! Learn More.
Gregory Gym Aquatic Complex- Beat the heat at the Outdoor Lap and Leisure Pools or the Natatorium! The Gregory Gym Aquatic Complex offers 2 indoor pools, 3 outdoor pools, outdoor spa, deck space and lounging ledge. View facility hours HERE.